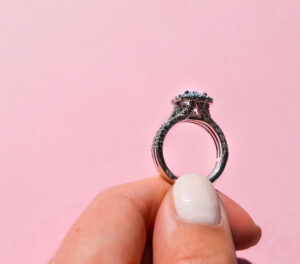 Going wedding ring shopping can be a memorable experience, especially, if you prefer to go with your partner. Purchasing wedding bands can be different from getting engagement rings, as you will be shopping for both of you. If you do not have any idea about choosing the perfect wedding ring for you, read along to find out some tips that can be helpful for you.
Incorporate Your Character And Personal Style
Your engagement and wedding rings can be a wonderful option for you to set your style statement. Do you love the unique charm of vintage and antique jewelry or prefer to go with trendy and modern designs? Do you get inspired by simple ring settings or like the wonderful charm offered by delicate and extravagant designs?
Consider all these factors when choosing your wedding ring so that you can get the best option that can suit your personal preferences and style.
Set A Budget
Setting a budget is one of the important tasks you have to do before shopping for wedding and engagement rings. There are a lot of important factors that can influence the cost of your ring including the stone, precious metal, ring setting and design, etc. Hence, setting a budget prior to the purchase can help to limit the options based on the amount you have to spare.
Getting rings that come with diamonds can be very costly. But a lot of brides love these stones for their exquisite shine. If you want to get diamond rings for cheaper rates, then consider getting lab grown diamonds that come for more affordable rates. You can also choose diamond simulants that offer the look of real diamonds but come at extremely cheaper price ranges than diamonds.
Shop Together
A lot of couples like to get matching wedding rings for the bride and groom. If you prefer the same, then shopping together can aid to find a ring setting that can fit both of your requirements.
Consider Customizing Your Wedding Rings
You can make your wedding rings unique and special by customizing them. Most jewelers offer custom ring designing services so that you can create a ring that perfectly fits your imagination.
Consider Your Engagement Ring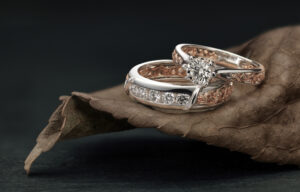 If you are planning to wear your engagement and wedding rings on the same finger, then ensure that they complement each other.
Additionally, when purchasing your wedding rings it is significant to choose a reputable and trustworthy jeweler to make sure that you get the best services.