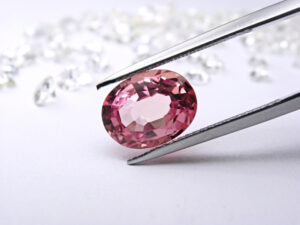 One of the most common settings for diamond rings is a bezel setting. In contrast to a prong setting, a bezel setting consists of a band of metal that entirely or partly encircle the lab-grown diamond, securing it in place. The bezel setting has benefits and drawbacks, and whether it is right for you is largely decided by your individual style and way of life.
Different Bezel Setting Types
There are several different kinds of bezel settings from which to pick. Although round brilliant cut diamonds are the most common, any diamond shape can be used in a bezel setting. A highly skilled jeweler can set any shaped stone in a bezel setting, including trilliants, baguettes, hearts, and other attractive shapes.
A full bezel is the one where the metal entirely encases the primary diamond on all sides. This setting provides the finest protection for the edges of the diamond, lowering the chance of chipping and breaking. On the other hand, full bezel settings conceal more of the stone, making it appear much smaller.
In a partial bezel setting, the diamond is just half-encircled. The partial bezel has the benefit of enlarging and emphasizing the diamond. Light can reflect off the uncovered sides of the stone, giving it more fire and sparkle than full bezel settings.
Pros Of Bezel Setting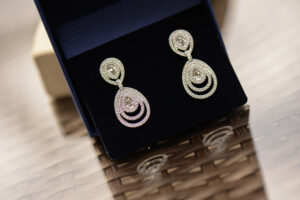 One of the most secure diamond ring settings is a bezel setting. A bezel setting safeguards the center stone from chipping or falling off, and it also protects the corners of the ring.
Since the diamond is firmly secured, the bezel setting is ideal for people who have a busy lifestyle. It can tolerate hard use. Unlike prong settings, the lab-grown diamond rarely becomes loose and falls out in a bezel setting.
Bezel settings also don't snag to everyday items. If your employment requires you to wear rubber gloves, a bezel is far more convenient because it won't snag. Prong settings are vulnerable to snagging on garments or hair, as well as snagging on everyday objects, causing damage to the diamond.
Flaws and imperfections in the diamond's sides might be hidden by the bezel setting. If the stone has a noticeable crack on one side, for example, the bezel setting is capable of disguising it flawlessly. This allows you to buy a lab-grown diamond or lower clarity grade diamond and save money.