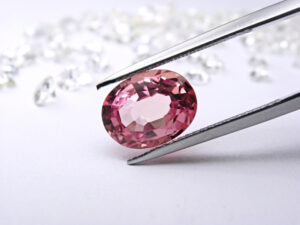 An eternity ring can be a spectacular option for you if you are planning to gift a diamond ring to your loved one. Eternity rings are a popular choice among diamond rings because of their stunning brilliance and sophisticated look.
An eternity ring has small diamonds set on the entire circumference of the band. The complete loop of accent stones surrounding the band offers this ring a wonderful sparkle and shine. It can be a wonderful choice for you to gift your loved ones on special occasions like a wedding anniversary.
What Is An Eternity Ring?
An eternity ring, which is also known as an infinity ring, consists of diamonds or other gemstones surrounding the entire band. There won't be any center stone for this specific ring design.
The endless circle of precious stones on an eternity ring makes it a symbol of never-ending love. These diamonds that surround the entire finger can offer an extra sparkle to your ring. You can also get half-eternity rings that involve stones set across the face of the band only.
Determining The Quality Of Your Eternity Rings
Eternity rings come with a large number of small stones instead of a big center diamond. It is not economical to grade all the small diamonds in this ring, as it can cost a huge amount. Therefore, you might not get any diamond grading reports with your eternity rings. This fact makes it extremely important for you to get an eternity ring from a reputable vendor to ensure the quality of diamonds used in it.
Additionally, the total carat weight of all the diamonds in an eternity ring will be determined instead of calculating the individual weight of each stone. Therefore, you have to choose a total carat weight (CTW) based on your budget.
Are Eternity Rings Affordable?
As this ring contains only small stones, it can be highly affordable than rings that come with bigger diamonds. You can make your eternity rings more affordable by choosing lab grown diamonds instead of natural ones.
Resizing Your Eternity Ring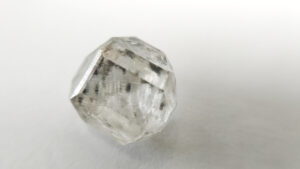 As an eternity ring will have diamonds set across the entire circumference of the band, it can be difficult to resize it. But resizing this ring is not impossible. You can take your eternity ring to a jeweler, who can remove the stones and lengthen or shorten the band based on your requirements.
Some of the special occasions to gift an eternity ring include wedding anniversary, Valentine's Day, special achievements, retirements, the birth of a child, etc. It can be a stunning way to express your never-ending love to your special ones.