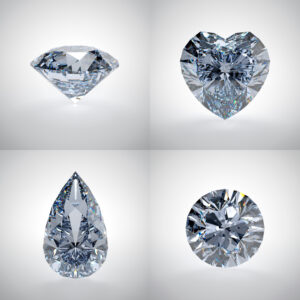 Finding the perfect wedding and engagement ring necessitates a great deal of thought and deliberation. Choosing whether to create your own ring or purchase one from a jeweler's catalog is one of the most significant decisions to make. Both offer advantages and disadvantages, and which one you choose will be determined by your individual circumstances.
Let's take a look at some of the benefits of both ready-made and customized diamond rings.
Benefits Of Designing Your Own Diamond Rings
Many couples prefer to create their own ring, despite the fact that this takes more time and work than buying a ready-made band. The greatest approach to personalize your ring is to make it yourself. This way, you can make sure the piece appears and feels precise like you imagined it, and you'll be a part of the creative process as well. This might feel like a shared adventure for couples, making the ring even more meaningful and one-of-a-kind.
You have a great deal of control over the final appearance of your ring when you design it yourself. You can make changes until you've got exactly what you want. Unlike most mass-produced diamond rings, which need you to examine hundreds of attributes, and if each one meets your requirements, a bespoke ring guarantees that everything will be ideal for you. Another advantage is that you can select a lab-grown diamond rather than a mined diamond.
Benefits Of Buying Ready-Made Diamond Rings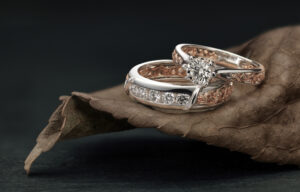 Rings bought from a store have their own set of advantages. Purchasing a ring from a catalog is usually significantly quicker and easier. These rings are already made, and all you have to do is choose one from a huge selection. Plus, if you go to a respected dealer, you'll be able to choose from a large selection of high-quality rings. Furthermore, most merchants will provide you with numerous options for customizing the jewelry piece, ranging from selecting the stone and setting to incorporating engravings and more.
It allows you to save a significant amount of time. All you have to do is choose a ring from a jeweler's catalog that you like. You will have to select the diamond, as well as the metal type, if applicable. Despite the fact that ready-made rings are produced in bulk, jewelers will often provide you with a wide range of customization options, such as the diamond you desire, the setting, the metal type, inscriptions, and so on. Searching for jewelry is a difficult task in and of itself, so for some couples, it may seem needless to add to the difficulty by creating the entire ring themselves.