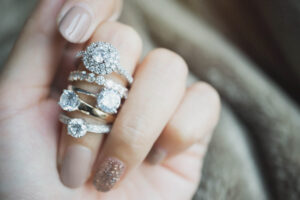 There is a rush for engagement jewelry among customers; with that comes an unexpected diamond trend. The year 2022 is likely to have around 2.5 million weddings, so The Wedding Report says that several brides find it difficult to discover engagement rings that appear personal and unique. This is where the so-called dishwasher diamonds come into the picture. Gray and brown diamonds as well as diamonds with several white and black inclusions have more traction among customers.
The gemstones are gaining popularity for a number of reasons. For one, the stones come at a price point that makes them more accessible to customers. It means that you can get higher-carat diamonds than usual that fit your budget. These are unique diamonds with flaws that seem more personal as compared to perfect diamonds. In some situations, shoppers claim that the earthy tones cause dishwasher diamond rings to be more proximate to jewelry pieces with a natural touch.
Large-scale jewelry retailers that focus on bridal jewelry see growing customer interest in the said diamonds. According to those jewelers, the growing keenness on the stones is associated with a larger desire for individuality in rings for engagements.
A simple ring with one white diamond at the center will remain the most basic product in the jewelry category. However, there is a more affordable range of options available to customers. They can choose whatever product fits their requirements and their future partner loves.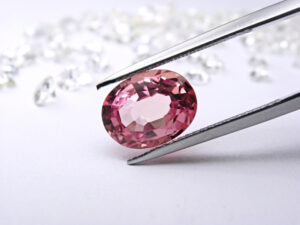 Gray and brown diamonds are among the so-called fancy color stones, similar to yellow and pink diamonds. Black and white diamonds, meanwhile, are described with the phrase salt and pepper thanks to their inclusions. The jewelry sector used to discard diamonds with many inclusions and use those for industrial tools, such as drill bits. However, those diamonds are having a moment, especially with independent jewelers.
You can find a big dishwasher diamond or one with a unique cut you would usually not find with the same cut and carat size in a standard white diamond. Large-scale jewelry retailers operate site features that let customers design custom engagement jewelry. Companies have been having a greater requirement for dishwasher diamonds from customers and working to stock more of these stones.
The stones also usher in a bigger change in choices for engagement jewelry: a shift toward rose gold and yellow gold settings. Some customers are choosing these warmer precious metal tones that complement one-of-a-kind colored diamonds.