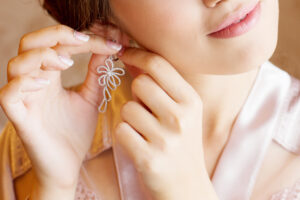 These days, channel settings for engagement and wedding bands are a highly popular pick. Diamonds are put in a channel formed by two metal strips in this method of mounting. The diamonds are arranged in a row, which might run the length of the ring's band.
In a channel setting, diamonds of the same size are inserted side by side in a metal channel; unlike a prong setting, the metal between the two channel-set diamonds is not exposed. This setting provides the diamond with a classy, magnificent appearance because no metal is visible.
Types Of Channel Setting
There are 2 types of channel settings available in the market right now. One is the bar channel setting. The highest level of the diamond is reached by lifting thin metal bars in between two diamonds. The culet of the diamond goes into each groove or seat formed for each diamond, and the crown of the diamond goes solidly into the bar channel. An anniversary diamond ring with this setting is a very popular choice among people these days.
In solitaire diamond engagement rings, people would like to channel set tiny diamonds. This is due to the fact that it improves the brilliance of the diamond's top aspect. Setting a solitaire diamond in a channel setting protects the diamond from two sides of the channel while allowing for a wonderful view of the stone from the other two open sides.
Let's take a look at some of the benefits of channel settings.
Offers Better Protection
Since the diamonds are enclosed between the two metal walls, they are safe and protected in the channel setting. This also protects the diamond's girdle from being damaged, which is a common occurrence in a prong setting. From all sides, the edges of the diamond are well guarded. This setting protects the stone from everyday wear and tear as well as other activities. It's ideal for women who undertake household duties on a daily basis.
It Is A Flexible Setting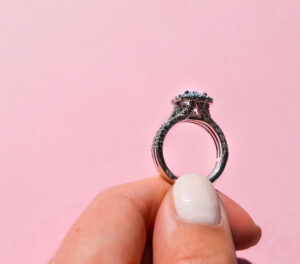 This setting's adaptability is also a huge plus. It goes well with practically any diamond shape, but especially princess shapes and baguettes, which are square in shape. The channel setting eliminates any space between the two diamonds in square-shaped diamonds, resulting in a stunning appearance and brilliance.
Reduce The Cost Of The Ring
One of the main advantages of a channel setting is that it cannot use a bigger lab-grown diamond as a center diamond. To be precise, the design of the channel setting is only suitable for a smaller center diamond. A smaller diamond means the diamond ring cost less and you can save a lot of money. A channel set diamond ring will be a perfect anniversary gift.