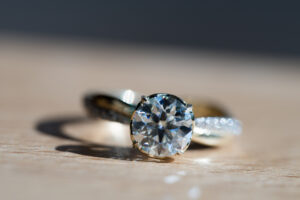 Heirloom rings that are passed down through generations can be a great choice for your engagement rings. Heirloom rings will be unique and one of a kind, hence, they create a great way for you to boast the tradition of your family. Heirloom rings are usually antique rings that come with intrinsic designs and stunning gemstones.
If you are lucky enough to get an heirloom engagement ring, it can help you or your fiancé save a huge amount. Also, the unique charm offered by these rings can give you a distinct look when compared to the common look offered by modern rings.
However, what if you don't like your heirloom ring? If you don't like the design and style of the heirloom ring, then you can choose to get a new one. But if you like the gemstones of your heirloom ring but hate the setting, you can reset these stones on a new ring to get an entirely new look.
When To Reset The Heirloom Stones?
There can be different circumstances that can arise which demand the resetting of your heirloom stones. The following are some reasons for you to reset the stones in your heirloom ring:
You love the stones but don't like the ring setting
The ring does not fit your lifestyle
The setting is damaged beyond repair or it is too expensive to repair the damage
The ring can get in the way of using your hands because of its size or settings
It doesn't suit your hand
The ring won't complement the wedding band that you have chosen
It does not fit your imagination and character
You want to add a personal touch to your engagement ring
Tread Carefully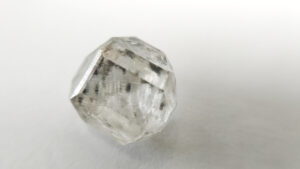 An heirloom ring will have a lot of emotions and sentiments attached to it. So resetting might not be always an acceptable idea among family members. Hence, if you are planning to reset your heirloom stones, it is important to have a talk with your family.
If your family does not agree with you regarding resetting the heirloom ring, it is better to keep it intact. But if you get the green flag, you can seek the help of a jeweler who can remove the stones from the ring and mount them on a new setting.
Be aware that resetting the ring can be a costly process, especially, if you choose to add new gemstones. Getting lab grown diamonds or other synthetic gemstones can be helpful for you to save a considerable amount when resetting your heirloom ring, as they can be less costly than their natural versions.