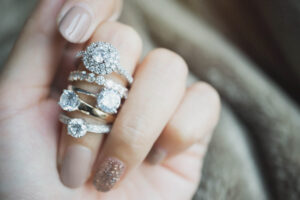 Choosing between natural diamonds and laboratory-grown diamonds can be a confusing task for people, as both of these options are the same in their appearance. However, there are certain prominent features that set these stones apart. Therefore, knowing these distinctions can be helpful for you to choose the right one for you. Hence, we list some of the crucial factors you have to consider when determining whether lab grown diamonds can be suitable for you.
What Are Lab Grown Diamonds?
Lab-grown, synthetic, lab-created, or man-made diamonds are real diamonds that come with all the properties of natural, mined diamonds. The major difference between these two categories of diamonds is their origin.
While mined diamonds are naturally formed inside the earth's mantle over billions of years, lab-grown diamonds are made inside a laboratory by scientists or experts. Lab-created stones are made under highly controlled laboratory conditions that reciprocate the natural circumstances which are required for the formation of mined diamonds.
Also, when natural diamonds take billions of years to develop under the earth, man-made diamonds are created over a few weeks.
But apart from the origin and time period required for their formation, both natural and man-made diamonds do not have any noticeable difference in their properties or appearance. Only gemological experts can differentiate between these two categories of diamonds by observing the slight differences in the inclusions present in them. Inclusions are the major factor that can help experts to differentiate a synthetic diamond from a natural one. However, they can be identified only by an expert gemologist with the help of advanced and powerful equipment and tools.
Why Should You Go For Lab-Grown Diamonds?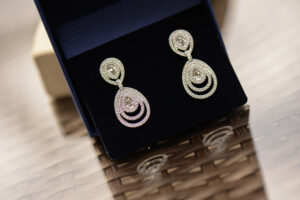 There are certain appealing features that attract people to lab-created diamonds: Some of them are:
Affordability: There is a significant price difference between man-made and natural diamonds. Lab-created stones are about 40% less costly than their mined counterparts.
Ethical Origin: Diamond mining causes a wide range of negative impacts including environmental issues, human rights violations, child labor, etc. But lab-created stones are free of these issues which makes them a more ethical and sustainable option.
They Are Real: Despite their origin inside a laboratory, man-made diamonds are the same as natural diamonds in terms of their feature and characteristics.
However, there is one significant feature that makes natural diamonds special, which is their rarity. There is only a limited supply of natural diamonds, hence, they are extremely rare, especially those with better quality and high carat weights. But lab-grown diamonds can be cultivated on demand, hence, they are not unique.
Therefore, if you are looking for rare and valuable diamond rings, then natural diamonds can be the best option for you. But if you want a more affordable and ethical option, then consider lab-created ones.