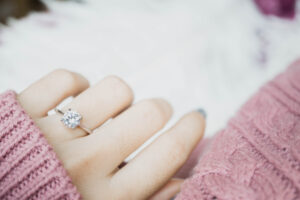 Often, engagement jewelry pieces overshadow wedding bands partly because the latter pieces are not as decorative as the former products. Nevertheless, it is equally important to think about wedding rings and engagement rings for your big day. Here, we will discuss the different wedding band styles and the other things to consider when purchasing these rings.
Choosing A Wedding Ring Style
As you seek the style, check whether it fits the style of your engagement jewelry. For instance, if the latter ring features a diamond halo setting, the wedding ring would have to suit accordingly. Wedding rings have symbolized love from the days of people in ancient Egypt. Couples often pick infinity diamond rings or plain eternity wedding bands. There are many style considerations, like whether you wish to have the same precious metal for your wedding band as the element featured in your engagement jewelry.
Wedding Ring Styles
Regardless of whether you prefer a conventional design or a custom design, these are among the popular options for wedding bands available at RockHer.
Plain Band
A metal band without gems is among the timeless wedding band options. It can match an engagement jewelry piece of any style and is good for a practical individual who does not wish to bother about damaging or losing it.
Pave Diamond Band
This wedding band style matches a pave band engagement ring or an engagement jewelry piece with a cushion-shaped diamond and a halo design.
Infinity Band
A metal band with diamonds of the same size encircle the finger. There are two forms of infinity band settings: the shared claw setting and a channel setting. This style works with rings with diamonds of different shapes, including baguettes and round diamonds.
Anniversary Band
It is like an infinity band but with diamonds set halfway around the piece.
Wedding Ring Costs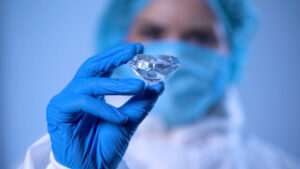 Wedding rings often cost less as compared to engagement jewelry pieces, but it hinges on the budget and style of the couple. While wedding rings range between $150 and $25,000, those can be slightly more expensive if you consider a custom design.
Deciding Your Wedding Band Size
Match your wedding ring to the ring for your engagement to determine the ideal size for it. You can also determine the size that suits your wedding band with ring size calculators or purpose-built applications.