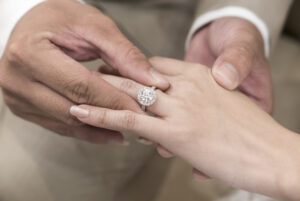 Choosing the right engagement ring settings carries great significance, as this ring is to be worn for a lifetime. So, it should be comfortable for you to wear it when engaging in various activities with your hands. You should not have to take off your ring each time you do something with your hands. Therefore, you have to find the perfect diamond rings for your engagement that can perfectly match your lifestyle.
Narrowing down the best engagement ring setting can be an overwhelming task with the wide array of choices available for you. Hence, we help you choose the best settings for your engagement ring that can suit you perfectly.
There are several things to be considered before deciding on the ring setting, out of them, these few significant ones will help with selecting the best engagement ring setting:
Consider The Diamond Shape
Some ring settings might not be suitable for certain diamond shapes. Hence, having a clear-cut idea about the right diamond shape can help you narrow down the setting to some extent.
For example, halo settings best suit diamond shapes like round, princess, etc. It might not complement certain shapes well. So, if you prefer an emerald-cut diamond, then it is better to go with a more universal setting like a solitaire setting.
Consider Your Lifestyle
Ensure that the ring setting you get completely matches your lifestyle. If you lead an active life that involves using your hands a lot, then it is important to get a setting that can provide better safety and security for the stone. Bezel settings, channel settings, etc. are suitable for such people, as these settings can secure the stones.
However, if you do not engage in strenuous activities with your hands, then more delicate settings including prong setting, halo setting, etc. can be a great option.
The Size Of Your Stone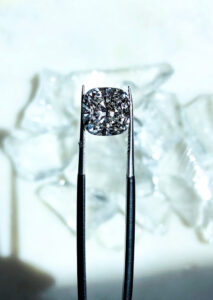 If you have a bigger diamond, then it is important to make sure that the ring setting can safely hold the stone. It is better to avoid petite bands and settings, as the possibility to lose your stone is high.
Also, diamonds with higher carat weights can be very expensive, hence, losing them can result in a huge loss. So, whether your ring carries natural stones or lab grown diamonds, getting a setting that can protect the stone is important.
Before going to a jewelry store to purchase your engagement ring, do your research on different engagement ring settings to know which is the right choice for you.