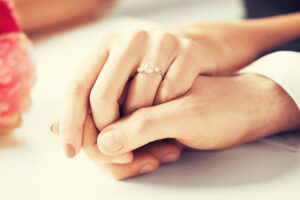 Lab-grown diamonds have changed the way jewelers and customers think about diamonds. Today, diamonds are easily more accessible to people thanks to the artificial method of producing what used to be a rare gem. Lab-grown diamonds are not only less expensive, but they can also be cultivated much quicker than mined diamonds. Celebrities, influencers, and customers are becoming more interested in the trend as it becomes more widespread.
Here is the list of some of the celebrities who are seen wearing lab-grown diamond rings.
Penelope Cruz
At the 71st Cannes Film Festival held in May 2018, this Hollywood actress teamed up with Atelier Swarovski and created a collection of red-carpet-ready jewels that were lab-grown. Necklaces, earrings, bracelets, and rings are among the items in her collection. Her pieces include synthetic sapphires and rubies, as well as lab-grown diamonds.
Nikki Reed
Nikki Reed and Ian Somerhalder, both actors, in February 2015, announced their engagement, only six months after they started dating. While Nikki's first engagement ring did not contain a lab-grown diamond, she later revealed that she intends to redesign it with one. She did, however, start her jewelry line, Bayou With Love, which includes a bridal line of reprocessed gold and lab-grown diamonds.
Lady Gaga
In September 2018, for the movie premiere of A Star Is Born, Lady Gaga walked the red carpet in an Alexander McQueen gown attached with a beaded corset and a ruffled collar which was Victorian-inspired. Anabela Chan, a jewelry designer based in London, finished off the look with a pair of ethically produced cluster earrings. 3 freshwater pearls and 9 brilliant-cut lab-grown diamonds are used in each Constellation Pearl Earring.
Meghan Markle
The Duchess of Sussex wore lab-grown earrings from Kimai, a Dutch jewelry brand based in Belgium, to an event in January 2019. The brand only uses lab-grown diamonds in its jewelry, and all pieces are packaged in recyclable materials to further its environmentally friendly mission.
Emma Watson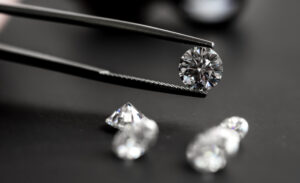 Emma Watson, the famous Hollywood actress, made a statement at the 2018 Academy Awards with her jewelry. The actress wore a mix of ethically produced and lab-grown accessories to the Vanity Fair Oscars afterparty.
Zoe Kravitz
The 2019 Met Gala's theme was "camp," a look that encourages exaggeration, flamboyance, and lavishness. Anabela Chan's stunning earrings complemented Zoe Kravitz's thematic ensemble—a sparkly black dress with cleverly positioned cutouts. This design was accentuated by pearls alongside lab-grown diamonds in the statement jewels.