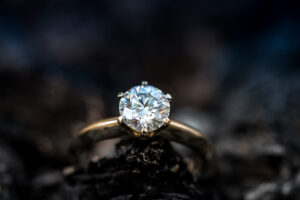 Choosing between mounted and loose diamonds is often a confusing task for many people. Getting mounted diamonds hasits own perks, as they can help you save time and make the choice easy. But getting loose diamonds can offer even better benefits in comparison with buying mounted stones. The following are some of the best reasons for you to get loose diamonds instead of mounted ones.
Get A Better Look At Your Diamond
The mounting can have a great impact on the appearance of your stone. So when buying diamond jewelry, it might not be possible to inspect your stones closely to understand their features and flaws.
If you prefer to inspect your diamonds before setting them on a mounting, then it is better to get loose stones. When analyzing the features of your loose diamonds, make sure to consider attributes like the color, cut, clarity, and carat weight.
Affordability
Loose diamonds can be more affordable than mounted stones. So if you want to save a significant amount on your diamonds, then it is better to get loose stones.
You can also get lab grown diamonds that come at significantly lower rates than natural ones. If you want real diamonds for a 40-50% reduction in price than natural diamonds, then diamonds created artificially inside a laboratory can be a wonderful choice for you.
However, if you are buying diamonds as an investment, then lab grown diamonds might not be the best choice, as their resale value is very low. Natural diamonds can be a better option for people who are buying these stones as an investment.
Better Value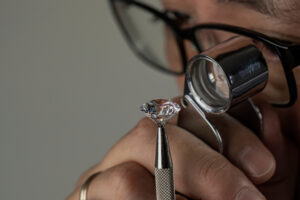 The value of mounted diamonds can depreciate greatly over time. But loose diamonds can retain their value even after several years. If you want to resell your diamonds later, then it is better to get loose diamonds instead of mounted ones, as you won't have to suffer a huge loss because of depreciation.
Personalized Jewelry
By getting loose diamonds, it is possible for you to make diamond rings, necklaces, and other pieces of jewelry based on your specific requirements. Buying diamonds at RockHer allows you to create personalized jewelry so that they can be one of a kind.
If you get a diamond ring, it can go out of fashion quickly. But getting loose diamonds allows creating a new design that can match the current trends.
Hence, if you are planning to buy diamonds, get loose diamonds rather than mounted ones.