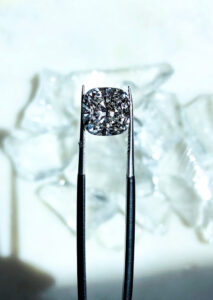 Composite diamond engagement rings are a great option for those with budget constraints but are unwilling to compromise on the size and sparkle of their diamonds. The cluster setting in composite diamonds gives the appearance of one large stone in a unique setting rather than many smaller stones grouped together. The setting would be designed in such a way that the sparkle of the stones is enhanced. Let us take a look at a few factors to consider when making a composite ring purchase.
The Affordability Factor
Compared to traditional engagement rings featuring big stones, the price of composite diamonds is very much affordable. The lower price range is primarily because of the reduced price of the smaller diamonds used to form the cluster design. The design aspect also gets easier with multiple small diamonds, since plenty of stunning designs can be made easily using smaller diamonds, making the whole process less costly than the designs featuring large diamonds.
The affordability factor of composite diamonds goes for a toss the moment you need to get a repair done or replace one of the stones in the cluster. Finding a stone that matches the one lost or chipped away can be quite tedious due to a shortage in supply of such smaller diamonds in unique shapes. The repair of designs involving invisible settings is even more difficult and hence pricier, leaving the owner of the jewelry having to shell out a huge amount to get it repaired.
Retention Of Value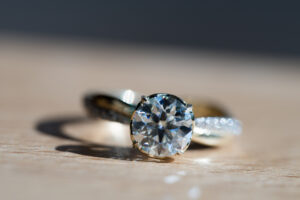 The unregulated and emotionally driven nature of the diamond jewelry industry makes it difficult to predict the future prospects of the stones when it comes to their value. This is true for both traditional diamond jewelry as well as composite diamonds. One deduction is that the retention of the value of composite diamonds will be comparatively much lower than their traditional counterparts. Exceptions can be the ones that use great quality metal and unique designs that are difficult to replicate. The price to be paid for the craftmanship in realizing a rare design is always going to be on the rise. Therefore, jewelry pieces that use good quality composite diamonds set in such unique designs may retain much of their purchased value, though it may never fetch a profit on the purchase price.
Composite diamond rings are viable and affordable options for the ones looking for unique designs that are meant to be worn for a lifetime. Though not great as investments, composite rings can be a great addition to your adorable diamond jewelry collection.