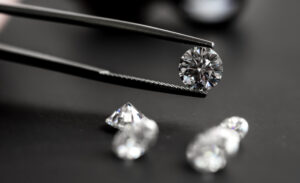 Because the entire world is in the mood to celebrate, the holidays are the finest time of year to get engaged. The majority of individuals spend their holidays in an exotic location, and it is also the greatest time to propose. You must plan ahead if you want to propose to your loved one during the holidays. You must seek the best diamond engagement rings available.
Before that, you need to find out your loved one's preferences when it comes to engagement rings. You have to be discreet when finding out these details if you wish to keep your proposal plan a secret. Find out whether your loved one prefers lab-grown diamond or natural diamond. A recent trend shows that many people these days prefer lab-grown diamonds since they are conflict-free.
Here is the list of some of the best engagement rings that you can choose for holiday proposals.
Three-Stone Engagement Rings
A three-stone engagement ring commemorates your history, present, and future. Pick your favorite diamond cut for the center stone and change the shape of the accent diamonds to add a personalized feel. Three-stone oval engagement rings, which have a lovely elongated form on your finger, are also very trendy these days.
Halo Engagement Rings
For a number of reasons, the halo engagement ring is by far the most popular. The ring will glitter a lot from every aspect if you encircle your center stone with a band of tiny diamonds. Even when the rest of your ring is plain, the exquisite diamond embellishments add a feminine and charming vintage vibe to it. The most fundamental reason for the popularity of halo engagement rings is that the halo makes the main diamond appear larger.
Oval Diamond Engagement Rings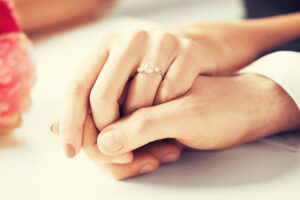 Oval engagement rings are aesthetically pleasing to the eye, with a classic style that's a little different from the norm. An oval engagement ring's elongated form makes the diamond appear larger and your finger appear longer, so it's no surprise that it's becoming more popular.
Pear-Shaped Engagement Rings
Pear-shaped engagement rings are popular among young, bold, and passionate women. They are asymmetrical and distinctive, with a sharp point and a softer side. Pear-shaped engagement rings are also quite adaptable since they may be worn in two different ways: with the tip up or down. Since women who adore pear-shaped engagement rings are always up for a new adventure, your proposal should be one as well.