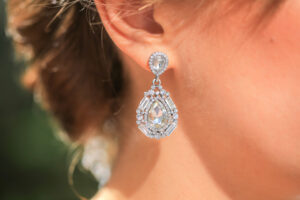 There is a saying that a diamond is a girl's best friend. We might feel this is true when we see the joy in the face of our loved ones when we gift them a diamond ring or a diamond necklace. Gifting diamond jewelry is a sign of how much you love your significant other. One problem people often face is that diamond jewelry is expensive. If you also think you cannot afford a diamond ring or necklace, you can opt for lab-grown diamonds jewelry.
Let's take a look at some of the best lab-grown gift ideas.
Lab-Grown Diamond Engagement Ring
When you are ready to get engaged, there is no better gift than an engagement ring. Now, choosing a lab-grown diamond instead of a natural diamond for your engagement ring is a good choice since the former is very cost-effective and still possesses all the desirable qualities of a diamond. Identifying the diamond cut that your loved one desires should be the first step in your engagement ring quest. Since they are the most popular choices, you could go with a halo or solitaire setting for your engagement ring.
Lab-Grown Diamond Bracelet For New Job
A new job or a promotion is an occasion that needs to be celebrated and gifting a lab-grown bracelet to your partner is the best way to let them know that you are happy for them and you support them in every step of their career. A Tennis Bracelet would be an excellent choice for either of these occasions. Even though it's simple, it leaves a lovely impression.
Lab-Grown Diamond Earrings For A Date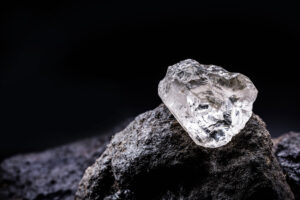 When you're dating, there's a strong incentive to provide gifts. Earrings are a nice present for a new couple. You may go for something basic, such as lab-grown diamond earrings, or something bolder, such as a lab-grown diamond necklace. Gifting your partner, a diamond earring can take your relationship to the next level and many people are tempted to do that. The only thing that prevents them is the cost of diamond rings. However, you have a way around that if you choose lab-grown earrings.
Lab-Grown Diamond Rings As An Anniversary Gift
Most couples celebrate their wedding anniversary or the anniversary of their engagement. Some people even celebrate their first date. It does not matter what the occasion is couple find a reason to celebrate every moment of their life and a reason to give gifts. A lab-grown diamond ring is a perfect gift for your 10th anniversary.