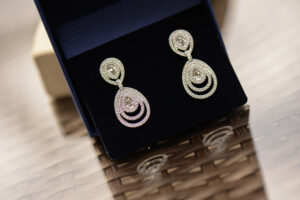 Diamonds are known for their natural brilliance and sparkle. A lot of people choose diamond rings for the spectacular shine exhibited by these stones. You can also add some additional bling to your ring with the help of some simple tips. If you are looking for a diamond ring with great sparkle and shine, consider the tips listed below:
Choose A Diamond Halo
The halo setting is popular for its exceptional brilliance. It contains a lot of accent stones that surround the big center stone. The sparkle created by these small stones along with the center stone gives an unmatchable shine to your diamond ring. So if you want to get a ring setting that can create a good sparkle, then halo is a great option to consider.
As accent stones are highly affordable than big diamonds, you can get a halo ring without having to spend a huge amount. If you want to make your halo rings more affordable, then choose lab grown diamonds for your center diamond and accent stones.
Choose A Three-Stone Setting
It is another beautiful setting that can offer some extra sparkle to your ring. A three-stone setting features two side stones on either side of the big center stone. These additional stones can enhance the look of your center diamond along with offering a brilliant sparkle.
Add A Diamond Band
Choosing a ring setting that covers the band with small diamonds can also provide an additional shine to your diamond rings. Pave setting and channel setting are two popular options that cover the band of your ring with small accent stones. These settings can add an extravagant look to your diamond ring, as they can create an illusion that your band is made up of diamonds.
Select Cluster Settings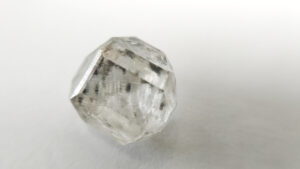 The cluster setting will have a large number of small stones set as a cluster instead of a big center diamond. These small stones can create the illusion of a bigger diamond at affordable rates. They can also increase the overall brilliance of your ring.
Choose A White Metal
If your diamonds are close to the colorless range, then it is better to choose a white metal like platinum or white gold to enhance the appearance of your stones. These metals can also make your stones shiny with their particular color.
If you are searching for shiny diamond rings, then consider the tips listed above. They can help enhance the sparkle and brilliance of your diamond rings.