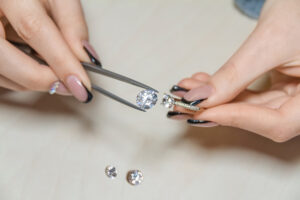 Men now tend to experiment a lot with their wedding bands. The jewelry industry has seen a tremendous change in men's wedding band designs over a few years. There are different bold and daring wedding band designs available for men that can be chosen based on their preferences. From diamond rings and colored gemstones to rings that come with delicate and stunning designs, a huge variety is now available for men.
Additionally, men's wedding bands are also available in different metals including gold, platinum, silver, tungsten, titanium, etc. Therefore, men get more freedom to choose a metal they like the best.
The following are some of the best metals that can be used for men's wedding bands:
Platinum
Platinum can be one of the best options for men because of its great durability. It can be perfect for wedding bands that come with colorless diamonds, the silvery white shine of this metal can greatly complement the shine of these stones.
However, platinum can be highly expensive than other metals. But you can choose lab grown diamonds for your platinum diamond wedding bands to make them affordable.
White Gold
With its white shine, white gold is a low-cost alternative to platinum. But it is not very durable and can get scratched and damaged easily. Additionally, its shine and color can be reduced over time, as the rhodium coating that offers the white shine to this metal can wear off after a few years. But you can re-plate your ring to enhance its shine again.
Yellow Gold
It can be a wonderful option for men who prefer a classic and warm look to their bands. It is more durable than white gold and can be less expensive than platinum.
Rose Gold
Rose gold is another popular color option in gold that also offers a warm and distinct look. It is more durable than yellow and white gold and is available in different shades.
Silver
Silver can be the cheapest option in precious metals, however, it is very soft and can get damaged easily. Hence, it is not commonly used for wedding bands, as they will be worn every day.
Titanium
Titanium is very strong, durable, and scratch resistant too. It is also more affordable than most precious metals. Titanium rings are available in black and silver colors.
Cobalt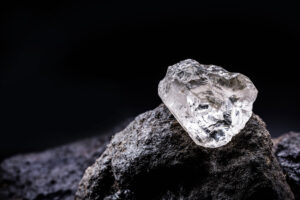 It is another alternative metal that has a white, shiny appearance. Hence, it can be a wonderful low-cost option for other white metals.
Some other alternative metals like tungsten, palladium, stainless steel, etc. are also available in men's wedding bands. Hence, they get a wide variety of options to experiment with for their wedding bands.