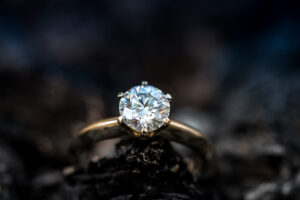 People consider getting token rings or promise rings before getting real engagement rings for a lot of reasons. You can get a token ring if:
You are worried about choosing the wrong engagement ring
You want to avoid spending too little or too much
You are not sure about her ring size
You know that your better half wants to get the ring herself
Your loved one is not interested in wearing an engagement ring
She has a family heirloom
You do not have the money to get a real engagement ring
There are no rules to follow when getting a promise ring. You can choose a simple ring or an extravagant one based on your budget and likes. If you are confused about choosing a promise ring, then consider the following tips:
Don't Spend Too Much
If you are planning to get an engagement ring later, then it is better to avoid spending a huge amount on promise rings. Unless you have an ample amount of money to spend, it is better to save a major portion of your budget for the real engagement ring.
Get The Right Ring Size
The token ring will be cherished just as much as the real ring. Your bride-to-be might wear it on another finger when she gets the engagement ring. Hence, it is important to get the right size when getting your promise ring. If you cannot get the right ring size, then make sure to get a ring that can be easily resized.
If you are confused between a bigger size and a smaller size, then it is better to go for the bigger one, as sizing down is easier than sizing up.
It Is Better To Keep The Token Ring Smaller Than The Real Ring
If you are planning to get token rings with diamonds or other gemstones, then it is better to get smaller ones so that you can afford bigger stones for your engagement ring. You can also get lab grown diamonds for the promise ring so that you can keep it much more affordable.
Add A Special Meaning To Your Token Ring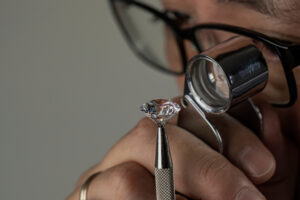 Try something symbolic for your token ring, like an infinity design. You can also choose birthstones or gemstones with a special meaning to include in your promise rings.
After proposing with the token ring, you and your partner can get the real engagement ring based on both of your likes. Purchasing the engagement ring together can be a wonderful experience for you and it can create a great opportunity to understand each other's likes and dislikes.