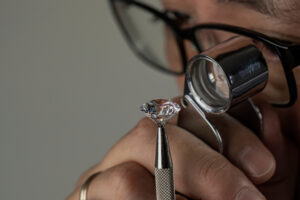 Diamond earrings usually come with simple designs. If you are planning to get diamond stud earrings, then there are two design elements you have to consider, which include the diamonds and the setting. Even though diamond earrings come with simple settings, there is a wide variety of options available for you to select from. This is because of the large number of ring settings and the huge variety of diamond shapes and sizes available.
The following are some of the important attributes that you have to take into consideration when getting diamond stud earrings:
Diamond Shape
Choosing a diamond shape carries great importance as the look of your earring can be greatly dependent on it. The shape of a diamond can vary based on its cut. Some of the important diamond cuts that are available for you include round, princess, pear, oval, marquise, cushion, emerald, and Asscher. Before choosing a diamond shape, make sure to compare different options so that you can pick the best one that can suit you perfectly.
When choosing the shape of your diamonds, you have to consider their brilliance too. If you want a diamond with the highest brilliance, then it is better to go for round diamonds. Some other cuts including princess, oval, and pear can also create exceptional brilliance. They can also offer a unique look to your diamond earrings.
Budget
Diamond earrings that come with bigger diamonds can be very costly. Therefore, it is important to set your budget before getting earrings. Apart from the size of diamonds, there are several other important factors that can affect the price of a diamond including its shape, quality, and origin.
Natural diamonds can be very costly than lab-grown diamonds. Hence, lab grown earrings can be a cheaper alternative for you when compared to earrings that come with natural diamonds.
Setting
Different settings are available in diamond stud earrings including prong, bezel, and halo settings.
The prong setting is the most commonly preferred option, as it offers a classic look along with enhancing the brilliance of the stone. A bezel setting can offer better protection for the stone, whereas, a halo setting can accentuate the center diamond by circling it with small accent stones.
Metal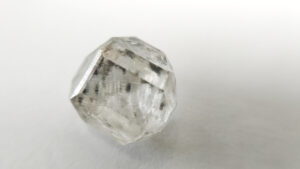 You can choose a metal based on your budget. Platinum is the most durable option but it is very costly. Yellow, white, and rose gold are the other popular options. You can also choose silver if you want to make your earrings more affordable.
Additionally, make sure to consider the quality of the diamonds, as they can have a great impact on the price and appeal of your diamond.