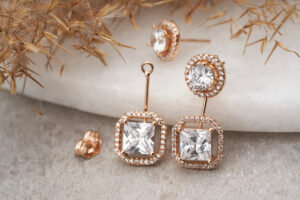 People have become more concerned about the ethical, social, and environmental issues created by the mining of diamonds. Hence, a lot of people are now looking for alternatives to mined diamonds to reduce the adverse effects resulting from the mining of these stones.
Fortunately, there are certain wonderful options available for you if you are looking for ethical stones instead of mined diamonds. Some of them are listed below for your knowledge.
Lab Grown Diamonds
If you want the shine and stunning appearance of mined diamonds, but choose to avoid them because of ethical reasons, then lab grown diamonds can be a brilliant choice for you. These stones have the exact physical and chemical features of mined stones but come with an ethical origin.
Lab-created or synthetic diamonds can be greatly beneficial for you to avoid the wide range of hazards associated with the mining of diamonds, as they are created artificially. Hence, no mining or other harmful practices are required for the creation of these stones.
Scientists develop lab-created diamonds inside a laboratory under controlled conditions that are required for the creation of natural diamonds.
Lab-created diamonds are now becoming widely popular across the world as an ethical and affordable alternative to natural diamonds. These stones can be almost 40% less costly than their natural version. Hence, you can buy a bigger or better-quality stone by choosing man-made diamonds over natural ones.
Lab-grown diamonds do not have any visible difference from natural stones. They even have the same quality parameters of natural stones including cut, clarity, color, and carat weight. Additionally, these stones are conflict-free and ethical, which makes them a wonderful option for people who carry high moral values.
Recycled Stones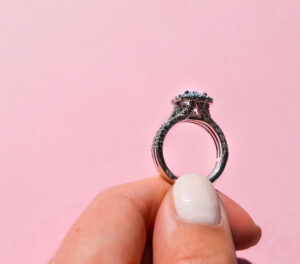 Getting a recycled stone for engagement rings can be beneficial for avoiding the problems associated with mining new stones. You can get diamonds from heirlooms, antique rings, etc. that can be recycled and set on your new jewelry. If you cannot get recycled stones from your local stores, then you can look at online sites. There is a large number of sites on the internet that sell recycled stones and heirloom jewelry.
Alternative Gemstones
A lot of people see alternative gemstones as an ethical alternative to natural diamonds. However, most of these stones are also recovered through mining. So they also come with their own ethical issues. However, if you are looking for low-cost alternatives to diamonds, then these stones can be suitable for you.
But when it comes to alternatives for natural diamonds, then lab-grown diamonds and recycled stones are the best options.