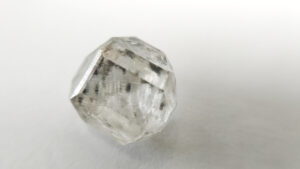 We can all agree that diamonds are one of the greatest symbols of love. If you love someone and want to show them how much you love them, buying them a diamond ring or diamond necklace is the best option. Usually, people buy natural diamonds that are mined from the earth. However, a recent trend is showing that many people these days prefer lab-grown diamonds for a variety of reasons.
When compared to mined diamonds, lab-grown diamonds are cost-efficient. In fact, you only have to spend around 60-70 % of the cost of a natural diamond to buy a lab-grown diamond. When you look at the physical, chemical, and optical properties of both these diamonds, you won't find any difference. It is almost impossible for the human eye to tell apart a lab diamond and a natural diamond.
Since lab-grown diamonds are relatively new to the market, a less experienced buyer could make a lot of mistakes. Here, we will look at some of the mistakes that need to be avoided when buying a lab-grown diamond.
Not Buying From A Reputed jeweler
When choosing a respectable jeweler, you should do your homework. Take, for example, reading customer reviews is a good way to know the reputation of the jeweler. Never be afraid to inquire about policies, refunds, and warranties with the jeweler. Check to see if the service they offer before, during, and after your transaction is up to par. There are several online stores that sell lab-grown diamonds and make sure that you are buying lab diamonds from the store that has the best customer rating.
Not Giving Importance To Diamond Certificate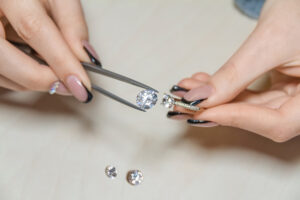 You should search for an IGI or GIA certification when purchasing a lab-created diamond. A diamond certificate will give you information about the lab diamond's characteristics, allowing you to compare the diamonds you're interested in quickly. In addition, the certificate will include precise details such as carat weight and cut. The "4 C's" of diamonds relate to the carat, cut, color, and clarity, which are the most essential characteristics that influence the price of a diamond.
Not Checking Whether The Diamond Have Resale Value
Despite the fact that many people examine the resale value of mined diamonds, lab-grown diamonds may not have the same market value. When you are unable to purchase a man-made diamond due to ethical or economical concerns, you can opt for lab-grown diamonds. The most significant concept is that people acquire diamonds as a symbol of their love and dedication, whether real or synthetic.