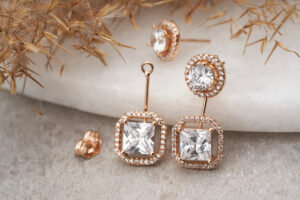 A pair of beautiful diamond studs or earrings is a must-have accessory for any woman who loves diamond jewelry. Diamond earrings are available in many stunning designs and sizes. There are equally beautiful designs studded with natural diamonds or lab-made ones. The choice is dependent entirely on the specifications of the wearer. Nevertheless, for those who find it difficult to choose the right kind of diamonds for their earrings, let us decode some facts that differentiate lab-made and natural diamonds.
The Aesthetic Appeal
It might be surprising to know that two pairs of earrings made with natural diamonds and lab-made diamonds of the same specifications would have the exact same aesthetic appeal when it comes to their appearance. Only a trained gemologist with specialized equipment will be able to distinguish lab-made diamonds from natural diamonds. This is especially true for jewelry made with smaller diamonds or cluster diamond designs. Even with solitaires of one or two carats, the difference between man-made diamonds and natural diamonds is almost negligible. Those who are confused about making the choice due to the appearance factor may go for lab-made diamond jewelry to save a good amount of money on the purchase.
The Monetary Factor
Both natural and lab-made diamonds are graded using the same criteria; the 4Cs – the color, the clarity, the carat, and the cut. That brings us to the cost factor. Most diamond enthusiasts know that lab-made diamonds of the same specifications as their natural counterparts come at almost 40% less cost, which makes them a great value buy. Essentially, when you opt for a pair of beautiful lab grown diamond earrings instead of ones studded with natural stones, you save a lot of money without compromising on the appearance or quality of the stones.
The Longevity Aspect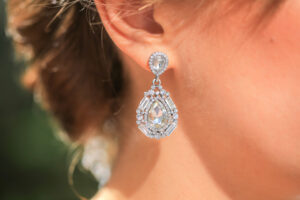 Lab-made diamonds have the exact same level of hardiness on the Mohs scale as natural diamonds. This means that any piece of jewelry made with a setting appropriate for the shape and cut of the diamond will last a very long time irrespective of whether the stones used are natural diamonds or lab-grown ones. This leaves the buyer with the choice of emotional quotient attached to the purchase of natural diamonds, leaving lab-made diamonds a clear winner in all other aspects.
Lab-grown or natural; there are plenty of amazing diamond jewelry options for those who want to add to their precious jewelry collection. There are designs fit for all kinds of tastes and budgets that make diamond jewelry shopping a joyful experience!