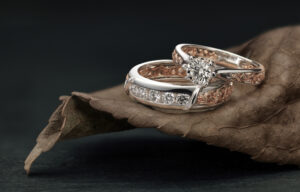 The shape of a marquise-cut diamond is very peculiar as it resembles a beautiful set of women's lips. It holds historic values and is considered a classic diamond style. If your bride-to-be likes to be unique, you can consider a marquise-cut diamond for your engagement ring. In this article, we are discussing the major details you need to know if you are considering buying a marquise-cut diamond.
About Marquise Cut
It hasn't been much time since marquise-cut became common in diamonds. In earlier times, this shape was mainly used for other precious gemstones like rubies, sapphires, etc. As we already mentioned, they are not much popular as engagement ring diamonds, but if you like to be unique, you can definitely consider a marquise cut for your diamond ring.
A major advantage of using a marquise-cut diamond ring is that it provides your finger with a long and sleek appearance. In addition to that, the shape of a marquise-cut diamond makes it look bigger than its actual carat weight. This advantage can be beneficial for those who are looking for diamonds within a budget.
When selecting a marquise-cut diamond, you should take extra care to avoid diamonds with a significant bow-tie effect.
Ring Settings For Marquise-Cut Diamonds
Whenever you are searching for a ring setting for your diamond, keep in mind that all ring settings will not match all diamond shapes. The most popular and compatible ring settings for marquise-cut diamonds are halo and solitaire settings. You may use other settings with this diamond, but make sure that the setting compliments your diamond.
Stone Ratio Of A Marquise-Cut Diamond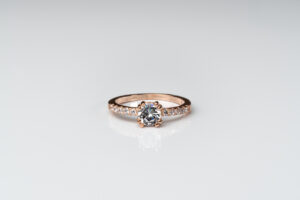 The ratio between the length and the width of a marquise-cut diamond is known as its stone ratio. When buying a marquise-cut diamond, it is better to select diamonds with a stone ratio between 1.75 and 2.25. According to the stone ratio, marquise-cut diamonds can be named shorter marquise and longer marquise. You can select the stone ratio according to your preference. However, if you want a larger diamond appearance as we mentioned earlier, you should buy a longer marquise-cut diamond.
Price Of A Marquise-Cut Diamond
Marquise-cut diamonds are relatively cheaper than other popular cuts like the round cut or the cushion-cut diamond. This doesn't mean that marquise cut is a poor-quality cut. Popularity is a factor responsible for the higher price of a round-cut diamond. On top of that, the production of round-cut diamonds wastes a lot of raw diamonds when compared to marquise-cut diamonds.